Events
Events At Ely Noric Ski & Bike Club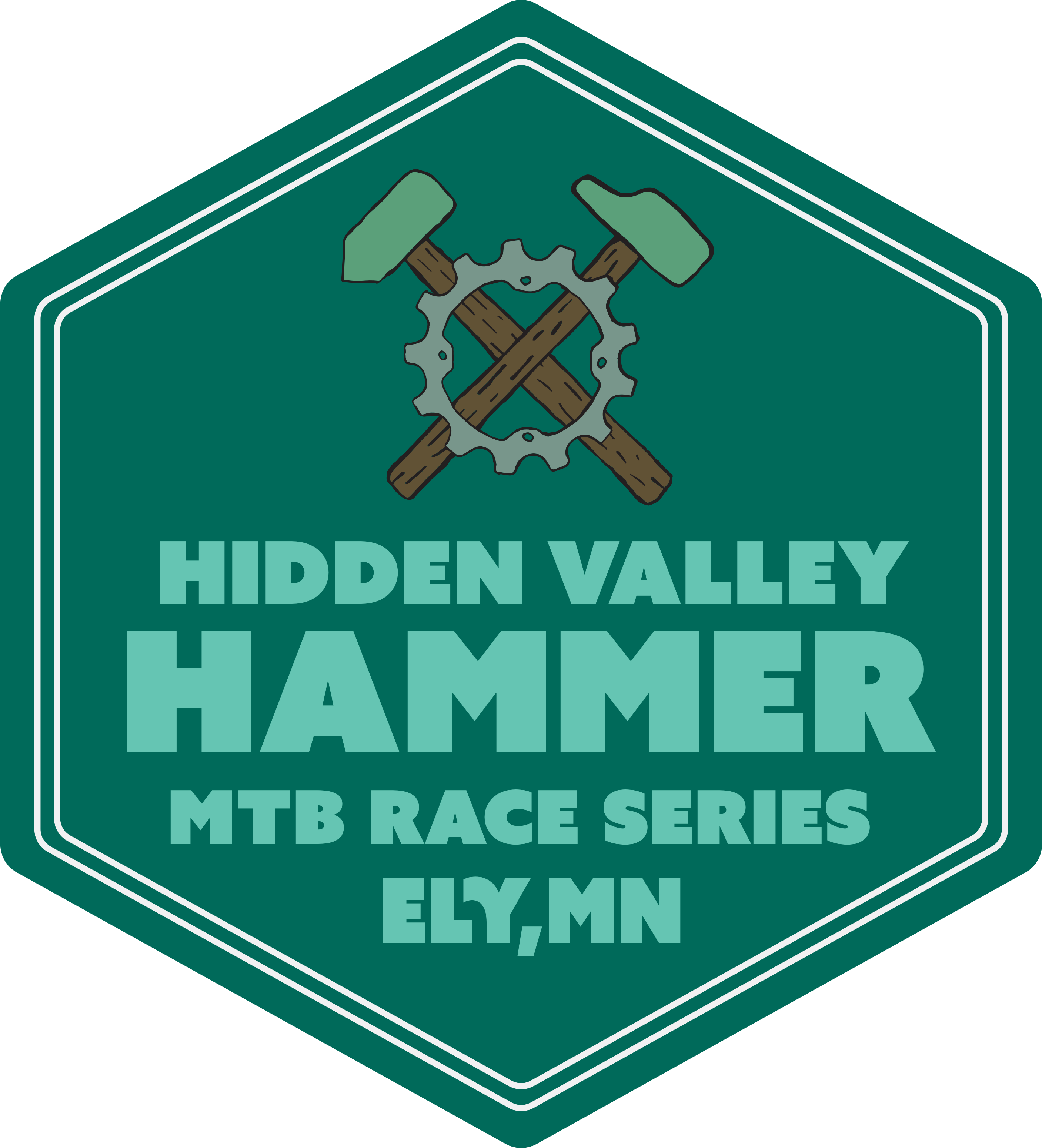 Posted: 3/25/2023
Ely Nordic Ski and Bike Club Presents
The Hidden Valley Hammer
Mountain Bike Race Series
Challenge yourself on some of the best mountain bike trails in the north woods. The Hidden Valley Hammer is a weekly XC mountain bike race held at the beautiful Hidden Valley Recreation Area in Ely, MN. Join us Fridays at 6:00 PM from May 26 through June 23. 
Whether you're a hard core racer or new to riding dirt, the Hidden Valley Hammer is for you. This is a fun, no-frills event focused on offering an enjoyable experience riding your bike through the woods in a great community.
Proceeds from the Hidden Valley Hammer will be donated to Team BOREALIS, Ely's youth mountain bike team.
Volunteers needed:
Each week we'll need a few willing and able volunteers to help with course setup, race day registration, timing, and amenities. Most of these volunteer roles are around 2 hours and many will still allow you to do the race. Sign up to volunteer here.
Race Evening Schedule: 
5:00 PM – Race Day Registration opens
5:50 PM – Race Day Registration closes
6:00 PM – Kids race ~ ½ mile
6:10 PM – Short course race start
6:20 PM – Long course race start
Race Distances: 
Courses will vary from week to week. Each race evening will have a long course (12-15 miles) and a short course (5-7 miles). Riders 12 and under on these courses will require a paid adult rider with them at all times.
Each week will also feature a free kids race for kids of all ages.
Cost: $15 per race for adults or sign up for all 5 weeks for $60.
$5 per race for individuals 18 or younger
Individuals in the kids race are free
Location: Hidden Valley Recreation Area, 1258 Hidden Valley Rd., Ely, MN 55731
Results will be posted online
Register: 
Race day registration starting at 5:00 PM
Results 
Race 1
https://www.webscorer.com/race?raceid=316219
Race 2
https://www.webscorer.com/race?raceid=316936
Race 3
https://www.webscorer.com/race?raceid=317762
Race 4
https://www.webscorer.com/race?raceid=318555
Race 5
https://www.webscorer.com/race?raceid=319278
Weather Policy
In the event of rain or other weather events where riding may damage the trails, the course will be routed to mowed ski trails (still FUN!). Severe weather will result in race cancellation. 
Refund Policy
There will be no refunds for the Hidden Valley Hammer. In the event you are unable to race for any reason your entry fee can be considered a donation to Hidden Valley trail maintenance and Team BOREALIS.